Welcome to the ALMS Wellness Corner
Bienvenido al Rincón de Bienestar de ALMS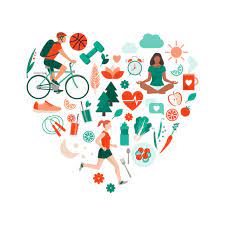 About Us...
The Support Staff at ALMS consists of Counselors, Social Workers, and School Psychologists.
Some of our responsibilities include:
Providing counseling and support to students including social emotional support, grief counseling, coping skills, self-advocacy, crisis intervention, and academic motivation and encouragement

Connecting students and families with referrals to community resources for therapeutic and psychiatric services.

Contributing to the development of educational programs that support and address students' learning needs.

Serve as integral members of the Committee on Special Education (CSE) where we conduct comprehensive Social Histories and Psychological Evaluations to identify students' learning needs and to develop individualized educational plans.

Consulting with teachers, school counselors, administrators, and/or parents to address behavioral and academic needs of students

Advocating for students and their families

Chairing and participating in Section 504 Accommodation Plan meetings

Connecting students and families with community based mental health services and other services
Sobre nosotros...
El personal de apoyo de ALMS está formado por consejeros, trabajadores sociales y psicólogos escolares.
Algunas de nuestras responsabilidades incluyen:
Brindar asesoramiento y apoyo a los estudiantes, incluyendo el apoyo social emocional, las habilidades de afrontamiento, la autodefensa, la intervención en crisis y la motivación y el aliento académicos.

Conectar a estudiantes y familias con referencias a recursos comunitarios para servicios terapéuticos y psiquiátricos.

Contribuir al desarrollo de programas educativos que apoyen y aborden las necesidades de aprendizaje de los estudiantes.

Servir como miembros integrales del Comité de Educación Especial (CSE) donde llevamos a cabo Historias Sociales y Evaluaciones Psicológicas integrales para identificar las necesidades de aprendizaje de los estudiantes y desarrollar planes educativos individualizados.

Consultar con maestros, consejeros escolares, administradores y / o padres para abordar las necesidades académicas y de comportamiento de los estudiantes.

Abogando por los estudiantes y sus familias

Presidir y participar en las reuniones del Plan de adaptación de la Sección 504

Conectar a estudiantes y familias con servicios de salud mental basados ​​en la comunidad y otros servicios
Get to know our staff...