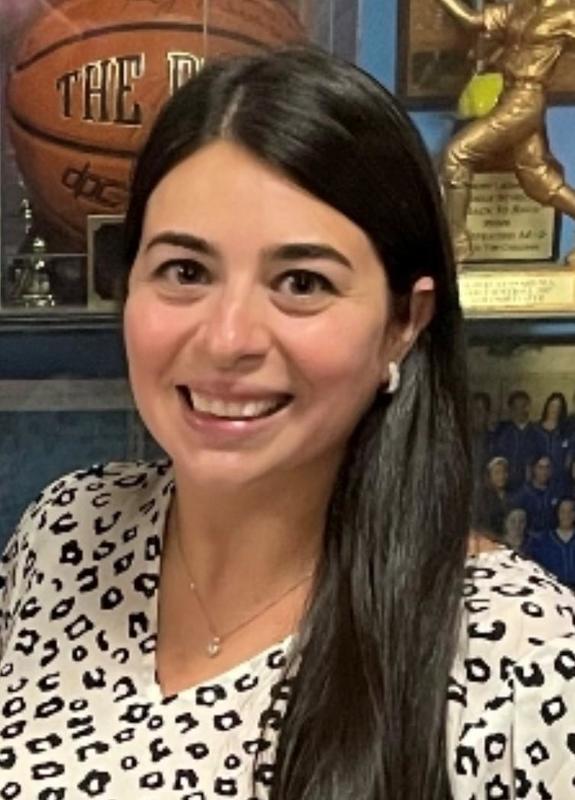 When Albert Leonard Middle School Social Studies Teacher Mary Bongo received the email notifying her that she would be the recipient of the 2022 Outstanding Middle School Social Studies Teacher Award, she had to do a double-take.
"I couldn't believe it," she said. "I was in complete shock!"
Bongo was presented the award at the annual meeting of the Westchester Lower Hudson Council for the Social Studies on Wednesday at Smith's Tavern of the North Castle Historical Society in Armonk.
"It's such an honor to be recognized for what I love to do," said Bongo, who has taught seventh- and eighth-grade social studies at Albert Leonard Middle School since 2017. "I'm grateful for my colleagues and my department chair, and to have the opportunity to go to trainings and learn new ways of doing things. I'm so happy to be at Albert Leonard, and my kids truly inspire me every day. I care about my kids and my school community, and I always want to do the best I can. I walk out of the building every day knowing that I gave at least 150%."
Bongo's enthusiasm and passion for teaching have stood out to her colleagues. In her nomination, Albert Leonard Middle School Humanities Chair David Luhman stated, "In the nearly 20 years that I have been an instructional leader in both the humanities and special education, Ms. Bongo now stands out as one of the most memorable educators I have had the pleasure to see in action. She is an absolute dynamo of competency, care, and enthusiasm."
Albert Leonard Middle School Principal Camille Edwards-Thomas shared a similar sentiment: "Ms. Bongo is laser-focused, hard-working, and dedicated to becoming the best teacher she could be. She attends professional development sessions, school events, and volunteers her time to help struggling learners whenever possible."
Congratulations to Mary Bongo on her well-deserved award!